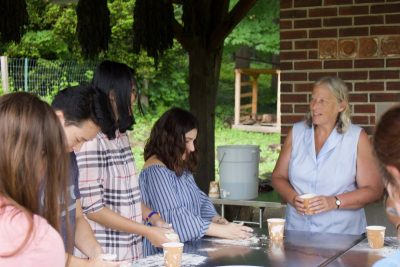 Those "kneading" bread making immersion this summer can participate in a two-part series in Cody and Worland utilizing Wyoming-grown first grains.
The Cody program features a discussion of bread making in America, and the Worland program is a bread making workshop, which requires a fee, followed by the lecture. There is no fee or registration required to attend the lecture.
The programs are part of the Wyoming First Grains project through the University of Wyoming College of Agriculture and Natural Resources. Flour will be milled from Wyoming-grown spelt for the workshop, and samples of bread will also be provided at the Cody lecture. More information about the Wyoming First Grains project is at www.uwagec.org/neolithicbrand/
Maria Trumpler from Yale will share her bread making research in the free presentation 2-3:30 p.m. Friday, July 26, at the Center of the West in Cody, said UW Extension educator Caitlin Youngquist.
Trumpler will discuss her studies into the history of bread baking in America, including bread variety, grains used, how the grain was milled and how the bread was leavened and baked.
She will also explore why home bread baking nearly disappeared between 1890 and 1940. Claire's French Bakery will bring bread to sample.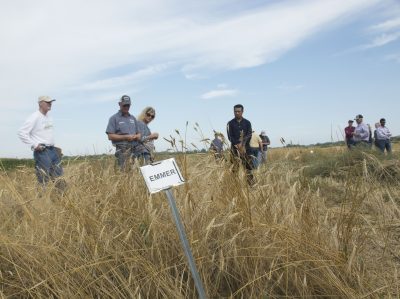 Breads will be made the next day in Worland from 1-3 p.m. at the Washakie Museum and Cultural Center, 2200 Big Horn Ave. There is a $15 fee to participate. Space is limited to 10, and pre-registration is required by calling 307-347-4102.
Youngquist said several breads will be made including beaten biscuits, flatbread and cornbread, while discussing their economic and cultural context and what they say about the lives of the women who baked them at home.
Trumpler will present her free lecture at 3 p.m.
Modern innovations changed baking and American culture in many ways from 1880 to 1920, Trumpler said. Cooking with wood fire changed to electric ranges, and breads lost the crisp crust and smoky flavor plus a baker's expertise managing the fire, she said.
By the 1880s, dried packaged yeasts and baking powders arrived commercially and were touted as making bakers' lives easier. For example, the beaten biscuit recipe made without chemical leaveners requires beating and folding the dough for 1,000 strokes for 25-35 minutes.
Cultural, economic and agricultural production changes closed flour mills that milled local whole grain rye and wheat flour and corn meal in communities, and families bought industrialized bleached and bromated white flours.
Trumpler is a senior lecturer in Yale's women's, gender, and sexuality studies and teaches baking classes on historical American breads.
For more information, contact Youngquist at 307-347-4102 or cyoungqu@uwyo.edu.