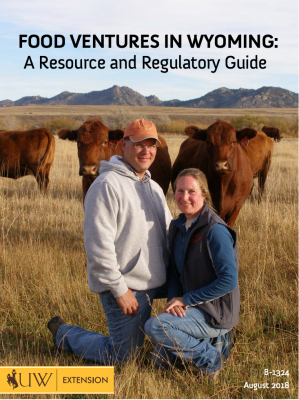 Passage of the Wyoming Food Freedom Act by the Wyoming Legislature in 2015 created an opportunity for value-added specialty crop businesses.
"Food Ventures in Wyoming: A Resource and Regulatory Guide," helps get home-based or small-scale food makers closer to success with their projects.
"We like to say, 'Running a business is not hard work, but you have to work hard on it'- the food ventures guide reduces some of the effort by putting a lot of information together so it's easier to sort out what some hurdles are," said Cole Ehmke, University of Wyoming Extension agriculture entrepreneurship and personal financial management specialist.
The publication also has a great section on Wyoming agencies and programs to help entrepreneurs, said Ehmke.
This publication is available as a pdf, HTML text or ePub at bit.ly/Uwyo-Food-Guide.