The Wyoming Agricultural Experiment Station (WAES) recognized exceptional staff and researchers in the University of Wyoming College of Agriculture and Natural Resources at the 2021-2022 awards banquet this spring.
The WAES is the research branch of the UW's College of Ag, directing research and extension centers in Laramie, Powell and Sheridan as well as the James C. Hageman Sustainable Agriculture Research and Extension Center near Lingle.
This year's WAES awardees included staff at the Laramie Research and Extension Center (LREC) and Powell Research and Extension Center (PREC) as well as student and faculty researchers.
Staff at research & extension centers recognized for service, dedication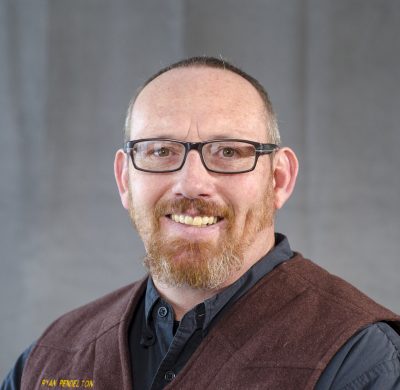 Two individuals received the 2021 Kathleen Bertoncelj WAES Staff Award. Created in honor of Bertoncelj, a long-time administrative assistant for the WAES, the award recognizes staff members for excelling in their positions, providing exceptional customer service, collaborating effectively with colleagues, and working to improve WAES or the university.
This year's recipients were Ryan Pendleton, greenhouse operations coordinator at the Laramie Research and Extension Center, and Samual George, farm manager at the Powell Research and Extension Center.
Both Pendleton and George are known for going above and beyond in their duties. "Each of these individuals are tremendous employees and valuable members of the UW Research and Extension Centers team," says WAES Director and Associate Dean Eric Webster.
Student, faculty authors honored for contributions to Reflections magazine
Two researchers garnered recognition for articles published in the 2022 issue of Reflections, Wyoming Agricultural Experiment Station's annual science magazine.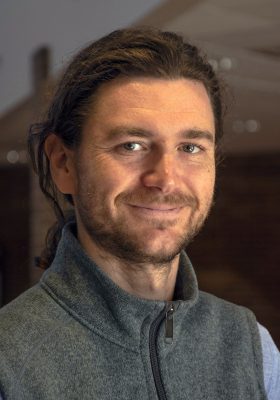 Thomas Boothby, assistant professor in the UW Department of Molecular Biology, earned the 2022 WAES Reflections Magazine Faculty Author Award for his article on tardigrades, or water bears. Established by former WAES director Colin Kaltenbach, the award recognizes the author of the top research article featured in the annual magazine.
In his award-winning story, titled "Lessons from Nature," Boothby explains how studying microscopic eight-legged water bears may ultimately help scientists develop new ways of storing vaccines—or even preparing astronauts for extended missions in deep space.
Daniel M. Adamson, a Ph.D. student in the UW Department of Ecosystem Science and Management, received the 2022 WAES Reflections Magazine Student Author Award. Created by former faculty member Cub Feltner to honor his late wife, the Lynn Feltner Best Student Paper Award recognizes an exceptional student research paper chosen for publication by a panel of judges.
Adamson's paper, titled "Optimizing Mountain Meadow Management," presents ongoing research that quantifies nitrogen stores in Wyoming meadow soils. The long-term goal is to develop sustainable management practices that release stored nitrogen to improve forage production in meadows.
Downloadable copies of Reflections are available at bit.ly/waes-reflections-magazine.
For more information about the Wyoming Agricultural Experiment Station, visit bit.ly/wyoming-aes.