In my final year here at the University of Wyoming, I have been asked a multitude of questions, but the one I have been asked the most is where I am applying to vet school. Everyone automatically assumes that just because I have a major in Animal and Veterinary Science, with a Pre-Vet concentration, that I am going to vet school. However, I chose to "buck the system." I decided around my third year of college that my passions lied elsewhere. While I had the passion to learn and enjoyed the hands-on abilities that life in veterinary medicine could provide, the constant yearning for knowledge and answering questions led me to want to pursue a more research-driven field of academia. I remained with the concentration as it allowed me to explore various fields of vet science that I could further delve into in terms of a master's pursuit.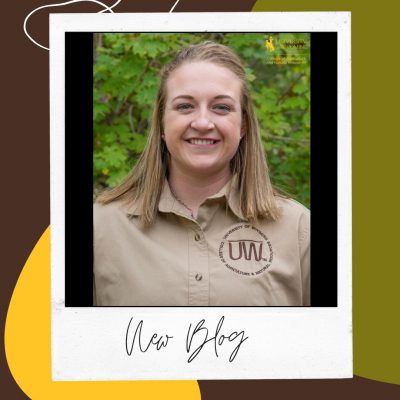 While it cannot be said for everyone who chooses to follow a different path than the one they imagined for themselves upon entering college or at any point while finishing their degree, sometimes one's major does not truly reflect the exact interests of an individual or their future career fields. The saying that goes "If you are doing something you love, you'll never have to work a day in your life," is something that has continuously been on my mind and influenced how I respond to the question of why I chose to forego vet school. I hope to instill in those around me that it is never too late to change a field of study, or career field, in pursuit of doing what you enjoy.
So, when asked why I chose not to apply to vet school, the answer is simple… I chose not to apply to vet school as it was a dream, never a passion, and now, I have learned to realize that passion should really be the ignition for one's dreams.
UW has offered me the chance to find my passion and ignite my dream. My next stop on this incredible journey will be Michigan State University to obtain my master's in Animal Science. Thank you to UW for the incredible memories and cherished experiences that have helped shape who I am as a student and my future career ambitions.