Four faculty members within the College of Agriculture and Natural Resources received "Top Prof" honors from the Cap and Gown Chapter of Mortar Board senior honor society during the virtual 41st annual Top Prof event.
"Top Profs" are professors who go above and beyond classroom expectations to ensure student success.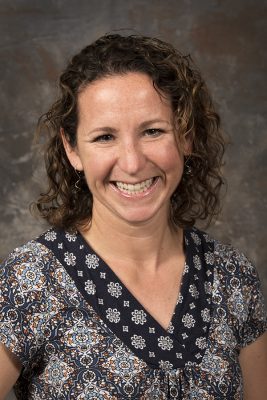 College of Agriculture and Natural Resources Mortar Board students, their hometowns, and their Top Profs are:
Cheyenne – Jessie Klein, Brenda Cannon, Department of Family and Consumer Sciences.
Millersburg, Ind. – Carrie Anglemeyer, Grant Bowman, Department of Molecular Biology.
Story – Benjamin Romanjenko, Jay Gatlin, Department of Molecular Biology.
Buffalo – Madeline Killian, Kerry Sondgeroth, Department of Veterinary Sciences.
"Many of the faculty expressed how, with everything that is going on this semester, these nominations were particularly meaningful and helped them know that the work they are putting into their classes and the connections they are trying to make with their students is making a difference," said Christine Wade, family and consumer sciences department head and an adviser to the UW chapter of Mortar Board.
Mortar Board recognizes college seniors for their outstanding achievement in scholarship, leadership and service. It provides students with an opportunity for leadership development.