Darci Tamlin
In high school and college, there are two lines students hear a lot:
You have to have an internship this summer.
What are you doing to build your resume this year?
It seems as if it is an ongoing competition with peers to see who has the best internship, or job opportunity.
This summer I had a rude awakening.
With the help of the wonderful global pandemic, everything and I mean everything, was canceled. I knew a handful of classmates that had an internship to begin with, but it disappeared fast due to COVID-19. I, however, didn't have an internship lined up. Don't get me wrong, I felt the pressure behind this. The sweat WAS beading on my forehead. All spring semester I was on the computer looking for my next big break.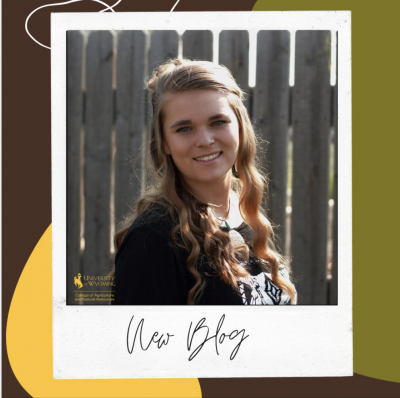 Suddenly, things just fell into place.
I was offered a nannying position in my hometown for a one-year-old boy, Ivan. Now, you might be thinking, how is this going to help you for your future, Darci? What does this have to do with what you're studying at all?
Well, hang tight. Let me tell you.
Nannying taught me a lot. A lot about myself, life, children and working in an environment that I certainly cannot control 24/7. Not only was I a nanny for this little boy, I had a lot of other tasks and "jobs". My job description included, but was not limited to, a hired hand, fence builder, carpenter, irrigator, cattle wrangler, landscaper, and cook. I simply learned life lessons that I never would've gotten out of a textbook, zoom call, or lecture.
Every day I was faced with a new task. There were days my boss told me to do something I had no idea how to do, or where to even start. He would ramble off directions as I scrambled for a pen and scratch paper, hanging on to every last detail.
That's when I learned that YouTube was my best friend.
I also learned the value of trust. Not only did this very special family trust me with their one-year-old boy, they trusted me enough to check their cows, irrigate their fields, or just sit on the front porch and shoot the breeze after an honest day's work.
Trust is a rare but deserving feeling that I was honored to taste from this family.
Looking back, there was never a day I went home and didn't have a new tool to put in my toolbox. I simply learned about life.
Everybody needs a summer of life lessons. A summer of tools to put in their life toolbox, you might be surprised by what you'll find.