A new publication from University of Wyoming Extension outlines management considerations or remediations needed to support Wyoming range with alkaline soils.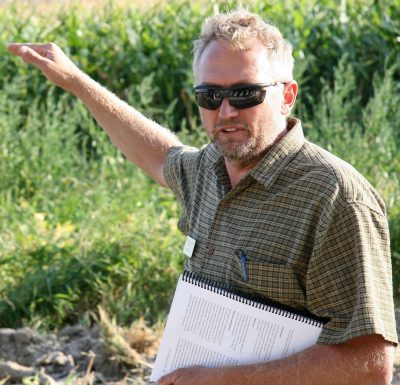 The free publication, Alkaline Soils in Wyoming, is available for download as a PDF, HTML or ePub document at http://bit.ly/alkalineWyo.
"Alkaline soils are prevalent across almost all Wyoming range and agriculture lands," said Jay Norton, extension soils specialist. "They are often very productive and support diverse and unique plant communities, but they require some special management considerations not always addressed in broadly focused land management information."
Salinity at the surface can increase from different disturbance activities like tillage, mining, reclamation or groundwater hydrology, explained Norton.
He suggests these areas may need remediation to recover productivity.
"This publication is intended to help producers and land managers understand unique properties of different types of alkaline soils, including calcareous, saline and sodic soils and when alternative management or remediation might improve production, diversity or other ecosystem services," said Norton.