Volunteers who provide sense of belonging to youth invaluable
The Wyoming 4-H program serves over 6,900 youth and their families because of strong and motivated volunteers.
If you are a volunteer in a youth organization like 4-H, look at your involvement; are you helping or hindering belonging?
A sense of belonging is one of the most important elements volunteers can provide young people. All youth want to belong and be members of groups. Groups may be formal, like classrooms and school sports teams, or informal, like 4-H clubs. Belonging includes having a positive relationship with a caring adult, being in a safe emotional and physical environment, and being part of an inclusive environment.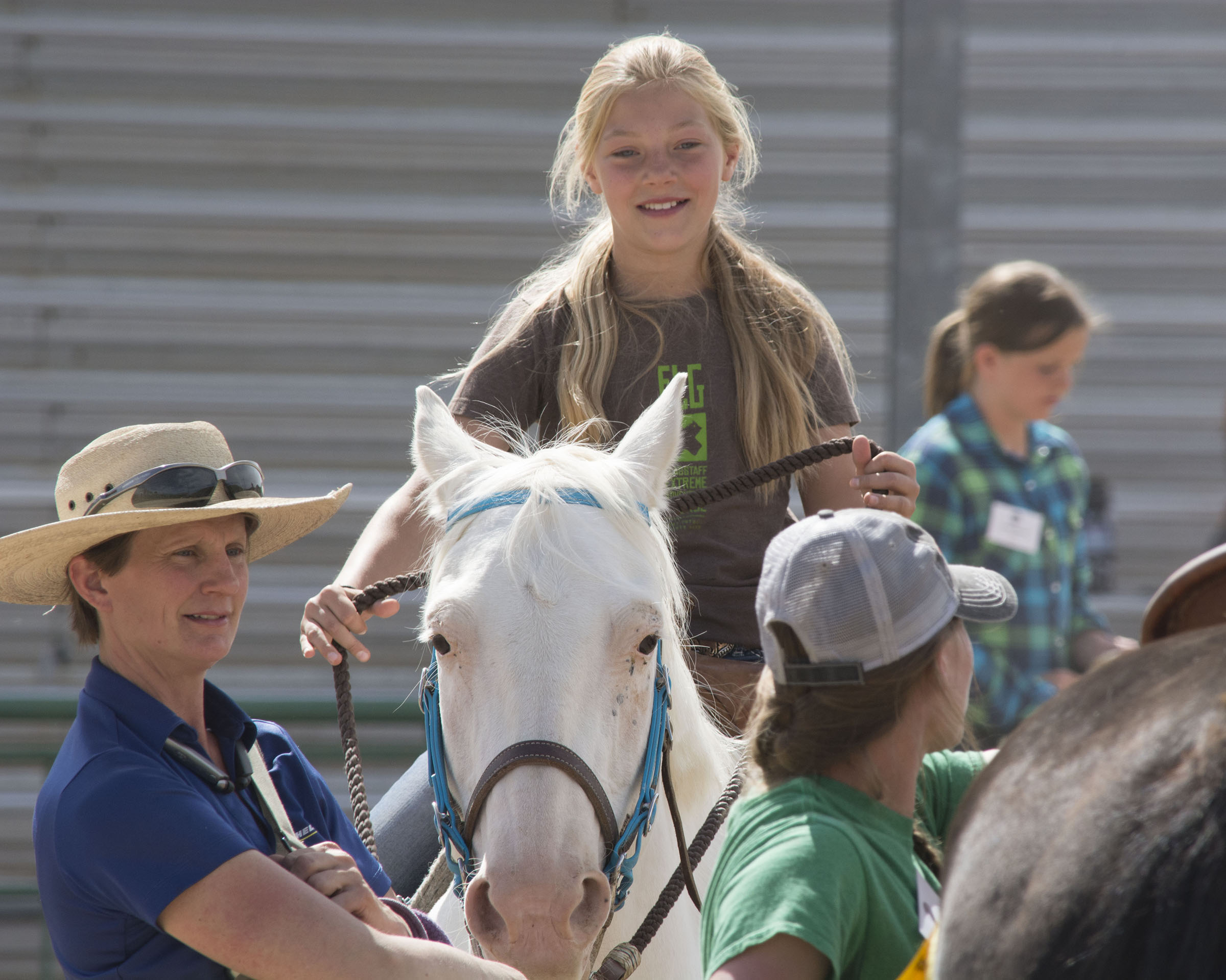 That Belonging Feeling
If you think back to your own personal experiences with groups, you were more likely to get involved, stay involved, and have good experiences if you felt a sense of belonging within the group. As an adult working with youth, you may be wondering what you can do to help create a sense of belonging in an organization.
A positive relationship with a caring adult is the most important belonging element to a positive youth development experience. Caring adults in 4-H act as adviser, guide, and mentor. This happens when adults can serve as the supporter, friend, and advocate for the 4-H member while helping set boundaries and expectations.
In a 4-H setting, or in any youth organization, there are simple ways to make this happen. Something as simple as volunteers calling youth by their first names. Getting to know the interests of members can happen by asking questions that show you care while also being an active listener to what youth have to say. Pay attention to the activities of youth outside of the organization. Look to structure group activities so youth and adults have time to learn about one another.
Feeling physically, emotionally safe
Youth need to feel physically and emotionally safe in their environments. Volunteers need to create an environment of support and encouragement. We cannot tolerate or participate in bullying, cliques, or put-downs. Be sure the young people in a group are helping plan, implement, and evaluate what the group is doing.
Finally, we need to encourage a program that brings together youth and adults from different backgrounds, experiences, and comfort levels. An organization needs to be a place where individual members and leaders feel supported and encouraged. This can happen by looking for ways to recognize all members, not just those who excel in competition. Meetings and events can start with ice breakers and fun games that get everyone involved.
Learn how you can be involved and help develop the next generation by visiting the Wyoming State 4-H Program website www.uwyo.edu/4-h.
Please contact me for more information on how to create an environment of belonging in 4-H or other youth organizations.
Sarah Torbert is the 4-H volunteer development specialist with the University of Wyoming Extension. She can be contacted at (307) 766-5027 or storbert@uwyo.edu.