A 4-H youth development educator has joined the Sublette County University of Wyoming Extension office in Pinedale.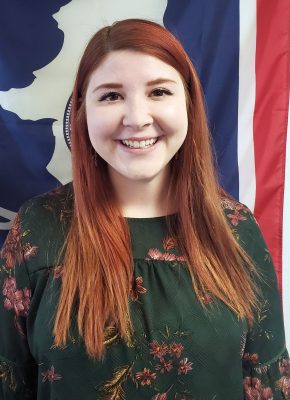 Jennifer Matosky, a UW graduate, began work May 27. She is from Douglassville, Penn., and was involved in her local 4-H equine club as a youth. She previously worked as the 4-H and agriculture and natural resources program associate for Highland and Bath counties with Virginia Cooperative Extension. She delivered and evaluated 4-H educational programs, including workshops, school garden programming, contests, camping and in-school programs.
"I really enjoyed being involved in 4-H (as a youth), making new friends and helping my community," said Matosky. "I am interested in providing youth today with the same experiences and opportunities I was given through 4-H and extension."
Matosky has experience teaching programs, including Virginia Quality Assured Beef and County Invasive Plant Control, and she assisted with 4-H/FFA youth livestock projects and quality assurance training.
She graduated from the University of Wyoming in 2017 with a bachelor's degree in agricultural business and a minor in animal science. She said she enjoyed her time at UW and is excited to be back in Wyoming.