A faculty member of the Department of Animal Science at the University of Wyoming has been selected to join the World Food Logistics Organization's Scientific Advisory Council.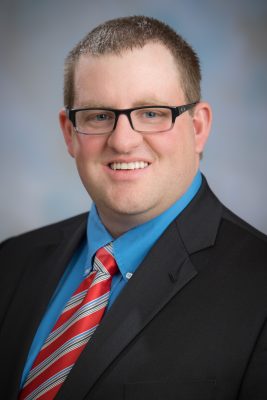 Cody Gifford, an assistant professor, will serve a three-year term on the committee focused on meat products.
Gifford joined UW in 2019 after earning his Ph.D. in animal science from Colorado State University in 2019. He received master's degrees in animal science and food science and human nutrition from CSU in 2016.
Seventeen food scientists, logistics and packaging experts from around the world serve on the WFLO SAC. The SAC is the leading source of cold chain technical information related to refrigerated operations and delivery of safe, high-quality food and products to consumers around the world, according to the Global Cold Chain Alliance (GCCA), a core partner of WFLO.
Gifford's research interests include meat quality, meat flavor and flavor development, livestock management systems and dietary impacts of muscle foods and dietary patterns.
"Continued research to advance quality attributes and enhance safety of all food products, especially in management of livestock and meat products, is vital to the entire food supply chain," said Gifford. "Focusing on areas throughout the global cold chain will remain paramount, particularly in these unprecedented times."
More information is available at www.gcca.org/world-food-logistics-organization.