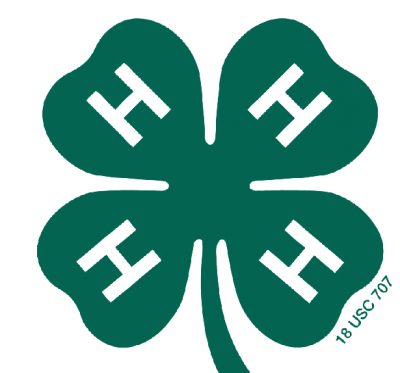 Over $61,000 in scholarships was awarded by the Wyoming 4-H Foundation/State 4-H Office scholarship committee to 4-H'ers attending the University of Wyoming or a Wyoming community college this coming school year.
Approximately $34,500 was awarded to first-time winners this year, said Steve Mack, Wyoming State 4-H Foundation director.
Past Ella Schloredt scholarship recipients, with a grade point average of at least 3.0 and meeting academic progress, are eligible to continue receiving the scholarship for up to four years. He said 15 continuing scholarships were awarded ranging from $1,000 to $2,300 for the fall 2020 academic year.
Scholarship, counties, names and amounts are:
Ella E. Schloredt continuing awards:
Albany – Amanda Christensen, Christina Hewlett, Hannah Powers
Converse – Taylor Rodeman
Goshen – Kaci Schmick
Lincoln – Kaycee Linford, Jackson Linford
Natrona – Hannah Van Tassel
Park – Emily Sweet
Sublette – Taylor Ruckman, Dawson Hoover, Trevor Moritsch, Garett Schamber, Katelyn Hayward
Teton – Kylie Anderson
Ella E. Schloredt first year awards, $1,700:
Albany – Kelcey Anderson, Malea Christensen
Platte – Todd Paisley, Madison Wright
Sheridan – Elsa Petzold
Marian M. Henderson Memorial, $1,500:
Laramie – Sarah Dey
Teton – Alise Prestrud
Edna Mae and Wallace McClaflin, $1,000:
Albany – Cecilia Hewlett
F.A.I.R. Posse, $500:
Johnson – Ashlynn Fennema
Farmhouse Foundation ($1,000):
Fremont – Shane Dawson
Janie Smith (Laramie County), $750:
Hannah Mulkey
J.M. Nichols, $300:
Platte – Brock Tamlin
Lynette Wallace (Big Horn or Park), $750:
Park – Adriel Pittman
Lael Harrison, $800:
Platte – Jacob Burns
Murdoch's Ranch and Home Supply, $1,250:
Goshen – Tate Carson
Natrona – Ryan Loghry
Park – Isabella Wambeke
Sublette – Megan Anspach
Linnabur (Park or Big Horn), $750:
Park – Adriel Pittman
Underwood Scholarship, $750:
Platte – Patrick Kernan
Uinta – Colter Camphouse
Wilbur Brettell (Laramie County), $500:
Katelyn Smith
Casper Stampede Horse, $500:
Fremont – Jade Barret
Sheridan – Casey Prior
Teton – Haley Hardeman, Megan Tucker
Wyoming 4-H Foundation, $1,250:
Natrona – Elena Nachbar
Sweetwater – Amanda Weaver
Bonnie Ellenwood (Johnson), $750:
Elsa Freise
Peterson (Crook), $500:
Tori Wheeler
Margaret Butterfield (Washakie), $500:
Dani Warner
Brown Kohl 4-H Appreciation, $500:
Laramie – Jessie-Lauren Foster
Wyoming Vet Sciences, $250:
Natrona – Rebekah Wise
W.D. Whitmire Leadership, $500:
Campbell – Landon Hoffman
Carbon – Sydney Thayer
Goshen – Destiny Beaman
Johnson – Elsa Freise
Laramie – Kylie Mathews
Park – Tayten Barhaug