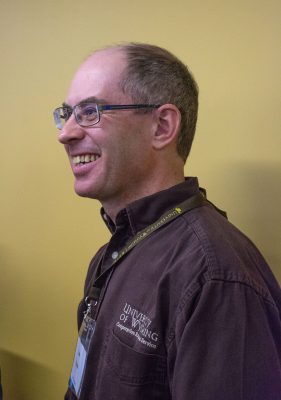 Wyomingites need to respond aggressively to the coronavirus rapidly disrupting jobs, said a University of Wyoming Extension personal finance specialist.
Gov. Mark Gordon's order to close public spaces meant those who work in the entertainment, restaurant and bar, travel, retail and hospitality industries face significant losses in income, especially in Wyoming's tourism-heavy economy, said Cole Ehmke.
"Wyomingites need to keep paying their bills in the face of what is looking like a sharp loss of income," said Ehmke, a member of the Department of Agricultural and Applied Economics in the College of Agriculture and Natural Resources. "Many are already facing a cash crunch."
There are ways to respond, Ehmke pointed out.
"Even if you haven't been laid off or had a reduction in your hours, now is a good time to collect the information you'll need for an unemployment claim, like your recent pay stubs and tax filings," he said. "You'll want to have your own records ready, especially if your employer is closed."
Talking with family members about cutting unnecessary expenses and checking on resources like emergency savings is important.
"Each dollar saved reduces the possibility of having to skip a bill payment or putting something on a credit card," Ehmke said. "Cut expenses aggressively."
He asked, "Are there subscriptions you can do without? Is a less expensive cell plan available?"
Discussing repayment options with creditors, considering financial support and having conversations with family members about contributing to the household's welfare also may help with an income drop, said Ehmke.
"I recommend having a family money meeting to find agreement and address painful issues face-on; otherwise, resentment and disagreement will erode relationships," he said.
The overall impact has been swift and has been increasing.
Ehmke said he wouldn't discourage anyone from looking closely at their resources, increasing their communication and trying to apply for unemployment benefits.
"Although you may not have considered it in the past, now is a good to identify local sources of help like food banks and how to apply for other government benefits like the Supplemental Nutrition Assistance Program (SNAP) and the Supplemental Nutrition Program for Women, Infants and Children (WIC)." Ehmke said.