Helping empower and expand fresh local food across Wyoming is the mission of the state food coalition and action agenda conference Friday-Saturday, Dec. 13-14, in the Casper College Union Building, Campus Drive.
"The conference goal is to come up with a way to move Wyoming's food economy forward,"  said Tim McAteer, a member of AmeriCorps' VISTA program (Volunteer in Service to America) and the conference planner.  "Wyoming took a leap forward when it passed Food Freedom – now we need a way to increase promotion, production and consumption of fresh, locally produced foods."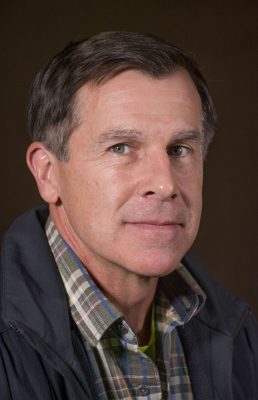 Food system stakeholders across Wyoming are invited to share thoughts and opinions in building a plan of action and an entity that can engage with communities around food laws, marketing opportunities and food access.
The need for a higher entity that can advocate on behalf of all participants in the food systems
around the state emerged as a theme in meetings with producers, vendors, marketers and smaller agricultural businesses and food justice advocates, said McAteer.
This conference represents a significant next step toward forming an organized coalition to work on behalf of all food system stakeholders, McAteer explained.
Cole Ehmke, extension specialist in rural business development, said he sees this coalition as way to help Wyoming improve its support to food entrepreneurs while also discussing important issues about making food accessible to the people who need it most.
Building a board and action agenda is expected to take about a year, said McAteer. His hope is to have a group that can advocate on policy to help empower and expand fresh local food across the state, which will ultimately help grow Wyoming's economy.
"We'd love to see more production in the state, and we'd love to see more local products sold locally, but we also would like to see food produced and exported outside the state as well," said Ehmke.
Ehmke sees extension's role as bringing people together to help move the project forward.
From 1:30-5:30 p.m. Friday, attendees will decide goals the group would like to achieve and then on Saturday from 8:30 a.m. to 5:30 p.m. attendees will break out in working groups to determine the best way to reach their goals.
Wyoming First Lady Jennie Gordon is speaking Saturday about "The Wyoming Hunger Initiative" and will participate in a working group meeting.
Registration is free, and lunch is provided on Saturday as well as water, coffee and snacks. Please register at http://bit.ly/WyoFoodCoalition.