The Dalmatian toadflax, weevil collection and herbicide research field day will offer management options for landowners 9 a.m.-1 p.m., Thursday, July 11, at the High Plains Grasslands Research Station, 8408 Hildreth Rd., Cheyenne.
Those attending will also collect and then take home biocontrol insects.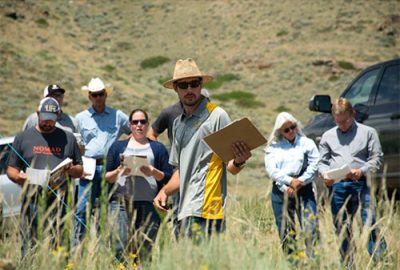 Dalmatian toadflax is an increasing problem across the state, said Daniel Tekiela, University of Wyoming Extension invasive plant ecology specialist.
"It out-competes desirable native vegetation, is unpalatable to livestock and is a very hard to control species," said Tekiela.
Participants will learn how to collect their own biocontrol insects and take them home to release in their own Dalmatian toadflax populations, said Tekiela.
Attendees will participate in a project discussion on biological control using the Dalmatian toadflax stem boring weevil, learn how to release the weevils and what to do after the release, and tour herbicide test plots.
Register before July 3 by emailing rlockman@lccdnet.org.