The "Lawn and Garden Show" with University of Wyoming Extension horticulture educator Jeff Edwards and Jerry Erschabek of Torrington resumes Friday, April 26.
Listeners can tune in at 8 a.m. every Friday to KGOS (1490 AM) and KERM (98.3 FM) to gain gardening tips and tricks.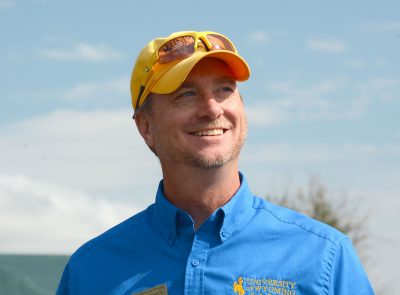 For those not in the Torrington area, the podcast is available by searching for "UW Extension Lawn and Garden Podcast" at www.soundcloud.com and is usually posted within 24 hours of the live program.
"My co-host Jerry and I jokingly call this the "Horticultural Hour of Wonder," Edwards said. "We have a list of topics we generally try to cover but since it is a live show, we can get off into some pretty unrelated tangents."
The show attempts to stick to topics related to lawn and gardens, ranging from soil, turf, garden, weeds, insects, planting, growing harvesting, preparing and eating, according to Edwards.
The show has been going for about eight years, originally with the late Jerry Simonsen, former Goshen county horticulturist, and Dick Fulmer, a retired school teacher in Goshen County who has since retired from radio.
In addition to Edwards and Erschabek, the program includes an invited guest each week who brings a little different perspective and offering of new horticulturally related material to discuss, said Edwards. Jennifer Thompson, coordinator of the Small Acreage Issue Team and coordinator of Barnyards&Backyards magazine with UW Extension, is the show's first guest.
"There is a lot of laughter, too, usually at ourselves because of something stupid we did in our gardens the previous week, or something our spouses bring to our attention that we covered in the previous show," Edwards said.
The show is about 45 minutes long and will continue each Friday until Sept. 27.